Team Lead for the Service Operations Center
Are you fascinated by working with the latest and greatest in digital marketing? APSIS is now looking for a Team Lead for the Service Operations Center!
Work Description
As a Team Lead for our Service Operations Center you are a true, hands-on, team player and involved in all daily operations that the team is responsible for (including participating in the on-call rotation for the Incident Commander role). You make sure that you help out where it is needed and support your team in all responsibilities. This includes running the daily stand up meetings, bi-weekly one-on-ones and ensuring that all projects and tasks are handled in a high quality and timely manner (according to our internal SLA).

You are responsible for the operational work of your team and will act as the team's foremost representative. You will report directly to our Head of R&D Marketing..
The team has ownership of the Incident process as well as other cross-team processes and you will work closely with the entire department and its many (partially distributed) development teams with incidents, troubleshooting, follow-ups, etc.
The team's focus is the "service reliability from a customer's perspective" (a top-bottom approach) and you will be a key player in Apsis, connecting R&D with the other departments by, together with the team, working as "front desk" for the entire department.
Leadership
Lead by example in terms of professionalism, culture and values
Be a hands-on leader and set the standard for others to follow
Drive the OKR's (Objective Key Results) for your team and set them for each team member
Help in ensuring team members are not siloed into working on specific areas and that everyone has good knowledge of all responsibilities owned by your team
Actively identify the need for and conduct knowledge sharing sessions. Not just for your team but also for other teams that the SOC team interacts with
Responsible for being aware of the major important development projects and incidents, so that:

You always have the complete high level picture of the health of all services
You can affect quality with your technical expertise, experience and leadership
You can be a point of contact for any stakeholder, if needed

Be a representative of the team in internal and external discussions where experience, seniority and having complete knowledge of the team's responsibility areas is paramount. Some examples of such discussions are: Customer facing meetings, Incident/Service Reliability follow-up/discussions, External partner or vendor interaction, Security audits, etc.
Identify the need for and drive new recruitments
Be responsible for onboarding new recruits in your team as well as helping out with the shared manager responsibility of onboarding recruits in other teams
Help your team members to achieve their career goals and perform yearly salary reviews as well as bi-weekly one-on-ones
Operational ownership
Compile and follow up on operational statistics and KPI's
Be on top of the workload and performance of your team to early identify team members in need of additional support as well as resources utilization
Responsible for aligning with your manager for ensuring that there are no bottlenecks for you to perform and deliver on your team's responsibilities
Ensure processes gets well documented and updated in a timely manner
Shared team responsibility
Assume role of Incident commander (IC) in case of confirmed incidents. Help to organize work as well as offload responders
Analyze and follow up on postmortem. Identify risks and proactive measures. Help drive service reliability
Answer questions and handle feedback from other departments
Offload teams by, for example, helping out with initial troubleshooting for issues escalated to R&D by Support
Cross-team incident management
Cross-team technical service operations and troubleshooting
Cross-team technical administration
Cross-team technical documentation
Requirements
Relevant work experience in leadership
A solutions-oriented, calm mindset, always keeping focus on how to improve and solve issues, and how to contribute personally to this
Customer-centric thinking with the ability to act as a bridge between commercial stakeholders (sometimes even customers) and our technical organisation
Structured and organisational, with ability to juggle many tasks in parallel, and ability to respond to changes in priorities or pick up new tasks on the spot in an agile manner
Ability to be part of a rotating weekly on-call schedule (every single member of Apsis development organization is part of such rotations)
Diplomatic and able to explain complex things in an easy way
Fluent in English (speech and writing) and preferably also in Swedish
BSc or equivalent technical education, or equivalent work experience
Bonus points for
Experience working with Audits and RFPs
Experience with IT security a bonus
Familiarity with distributed software – both in terms of facilitating collaboration between distributed dev teams, and distributed software architectures involving many systems and data sources
Familiarity with cloud hosting (preferably with some AWS certification or ready to apply for one) and DevOps philosophy
Has worked with Web Applications (preferably SaaS as well as API's)
Basic understanding of various databases and cloud services and their availability/performance/security limitations
Finally, relevant experience from the industry is highly desired

SaaS products
Digital marketing platforms in email, mobile, web or other spaces
Web analytics or BI tools
Position type
Full time
How to apply
Please apply by providing your CV and a personal letter as soon as possible. We will hire as soon as we find the right person.
Do you have questions about this position? Please contact hr@apsis.com
About us
At APSIS, we believe in enabling great marketing for our customers. As the leading provider of marketing solutions in the Nordics, our goal is to enable and simplify the workloads of our many global clients every day. We do this by creating simple yet scalable tools within digital marketing, including data management, targeted emails, lead management and e-commerce recovery. At the end of the day, it all comes down to one thing: our clients' marketing success is our success. And we're proud to be there for them, every step of the way. ...Intrigued? Find out more at apsis.com!
Related jobs
We believe in enabling great marketing for our customers.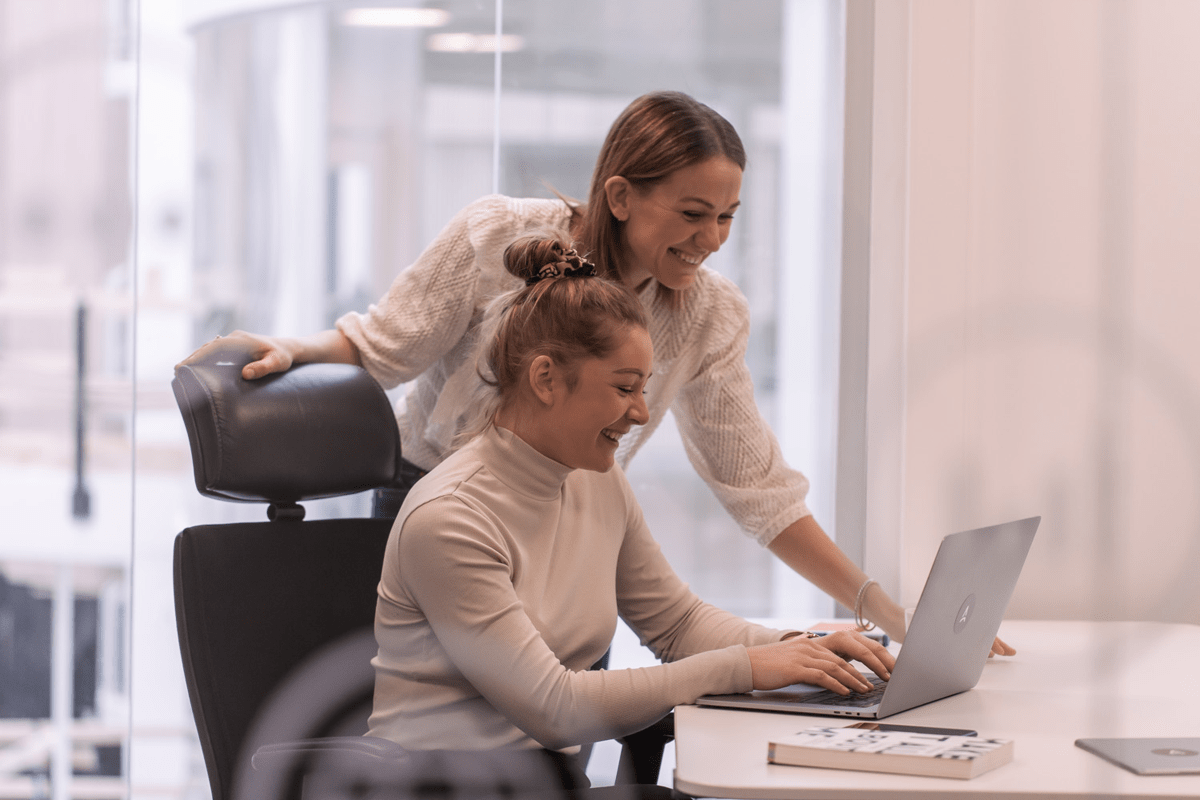 Already working at APSIS International AB?
Let's recruit together and find your next colleague.